My husband and I would like to introduce to a new member of our family – our coffee table: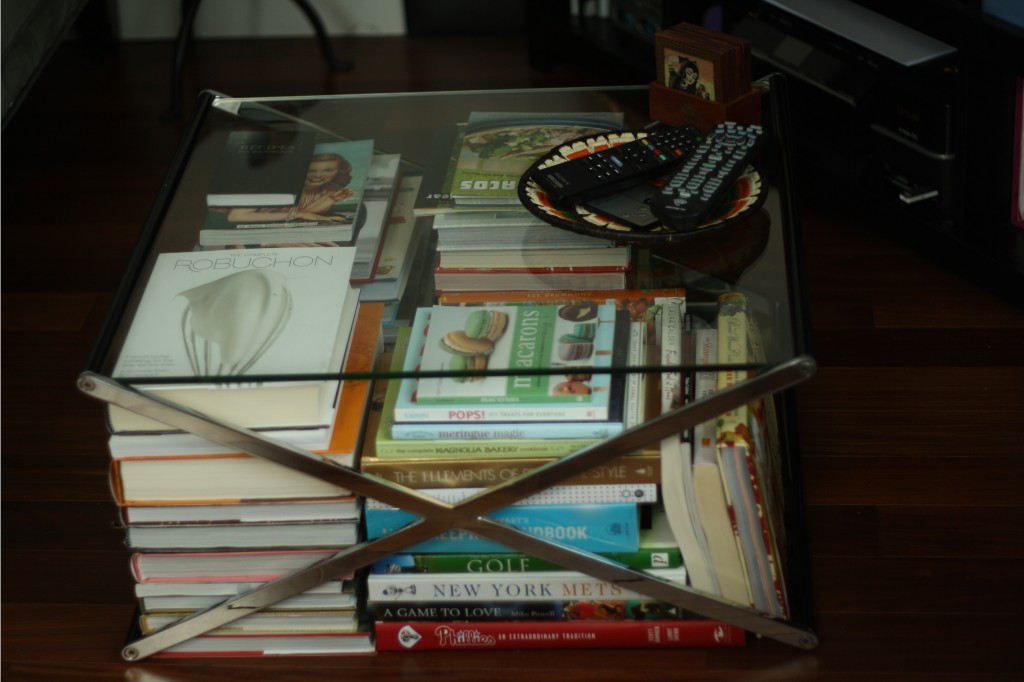 Bear with me as I share a little story…
When we first moved into the apartment, I purchased the bulk of furniture of Overstock without properly measuring the space.  Out of the items I ordered, the coffee table was a space-sucking mammoth that occupied most of our living room/office space.  It did hold all our board games and a large number of our books, however – and that was a plus.
At the beginning of this year, fresh off a flight from India, I enlisted my husband's help at 6 a.m to rearrange our common room.  The first thing to go – the behemoth of a coffee table.  The design, fashion, sports books and cookbooks were arranged on other tables and shelves in the apartment, and the games sat on the bottom shelf of new-to-us bookcase (smuggled from my parents house).
As the months passed, we increasingly became aggravated of knocking over glasses of water on the floor, placing hot plates on our laps, and not having a space for my husband to comfortably kick my butt in Scrabble.  I searched websites and shops for the ideal coffee table, but couldn't find one of the right size and design to match our modern apartment's style, with our global touches.
Until…I was introduced to Fashion For Home.  And the perfect table (note – there are many more items that I have my eye on from Fashion For Home, but my minuscule Manhattan apartment prevents me from purchasing them.  Pout)
It arrived quickly.  It's the perfect size.  It was easy to assemble.  It showcases a healthy portion of our book collection perfectly.  It holds our coasters and remote controls, drinks and food, and a stack of magazines for lazy Saturdays.
And best of all, I won the inaugural game of Scrabble on it.
Welcome, lovely table.  We're so glad to have you in our home.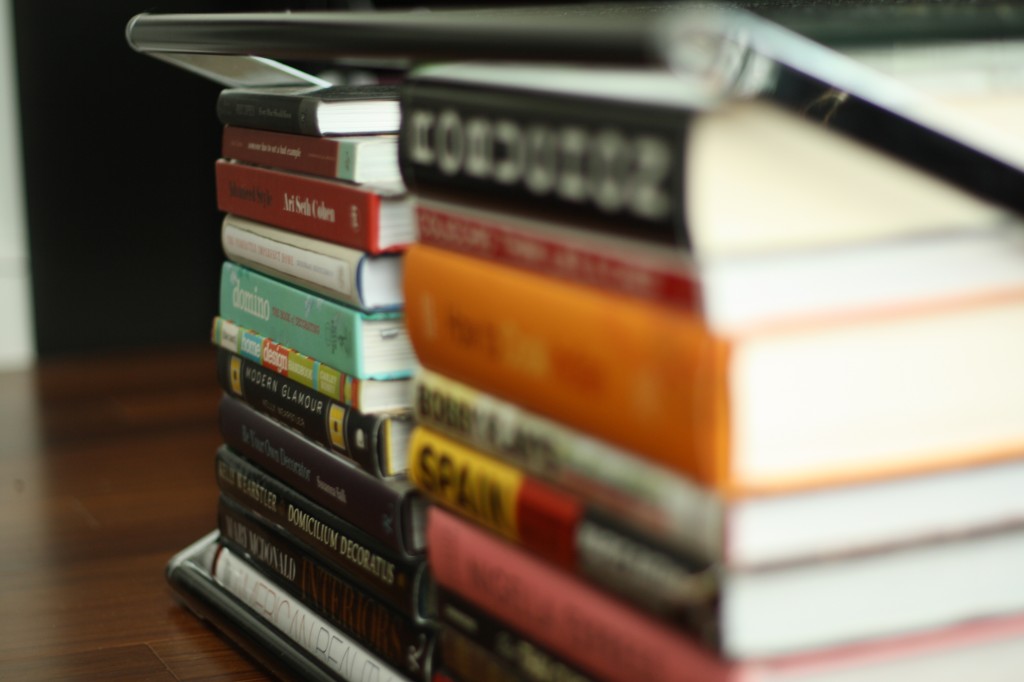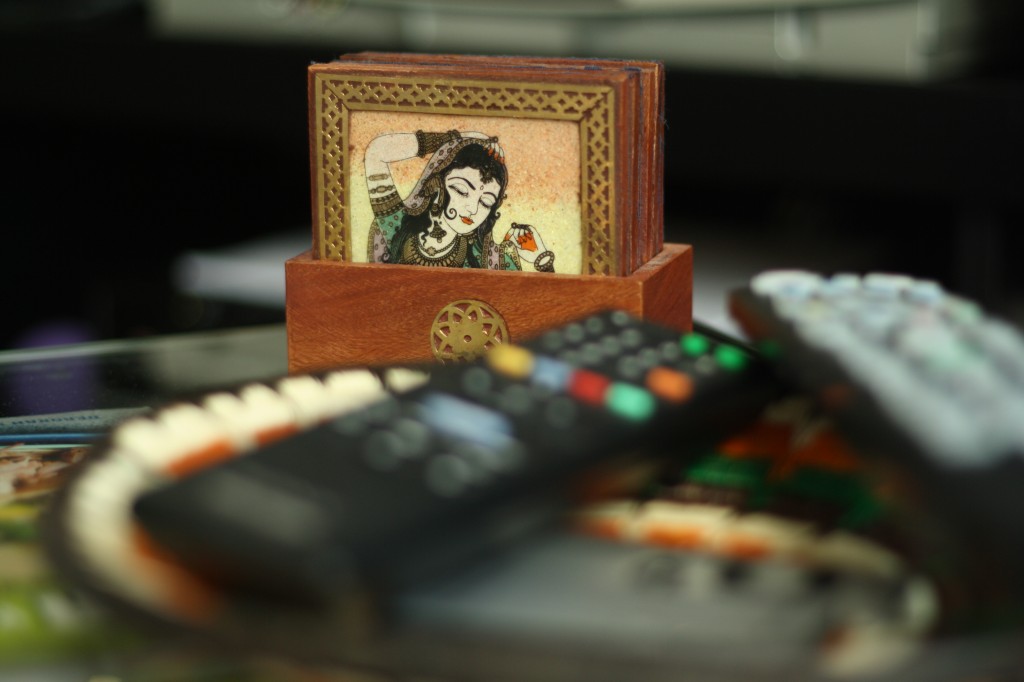 If you'd like to see more of our home, here is a tour of another frequently lived-in room – our kitchen.
Disclosure – Fashion For Home sponsored this post and generously gifted me this coffee table.  All opinions are my own, and I was planning to purchase this table regardless of the sponsorship.  I only work with brands I love and who respect my editorial policy (which is blunt honesty).
{ 0 comments }