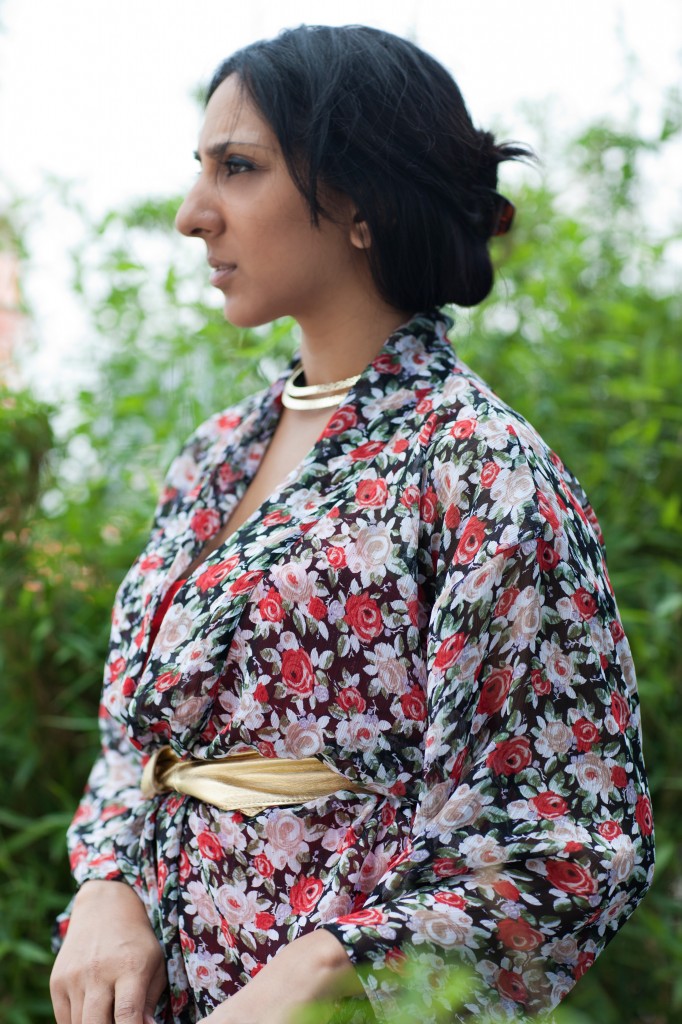 - Stylemint kimono, Cameo dress (similar), Mango heels
Necklace via Amazon, Send The Trend clutch, fan from Chinatown-
It's pure coincidence that I'm posting an Asian-inspired outfit post while en route to Asia (in Zurich, waiting for my flight to India).  Before any trip, I tend to dine on the foods I miss the most while traveling – namely sushi.  This outfit would  have been perfect for a pre-trip sushi date with the husband, but with the rainy June gloom we've been having, we ordered in and curled up on the couch for an at-home date.
P.S – that fan?  A pure lifesaver that I picked up in Chinatown last summer.  Makes the walks around the muggy city more tolerable.
Photography by Lydia Hudgens.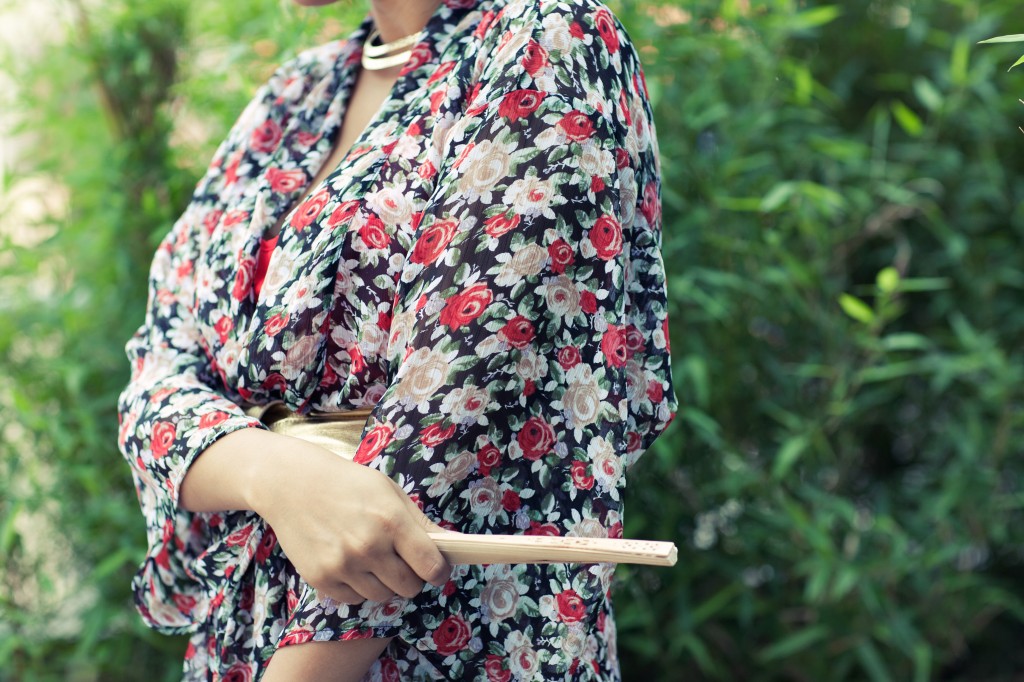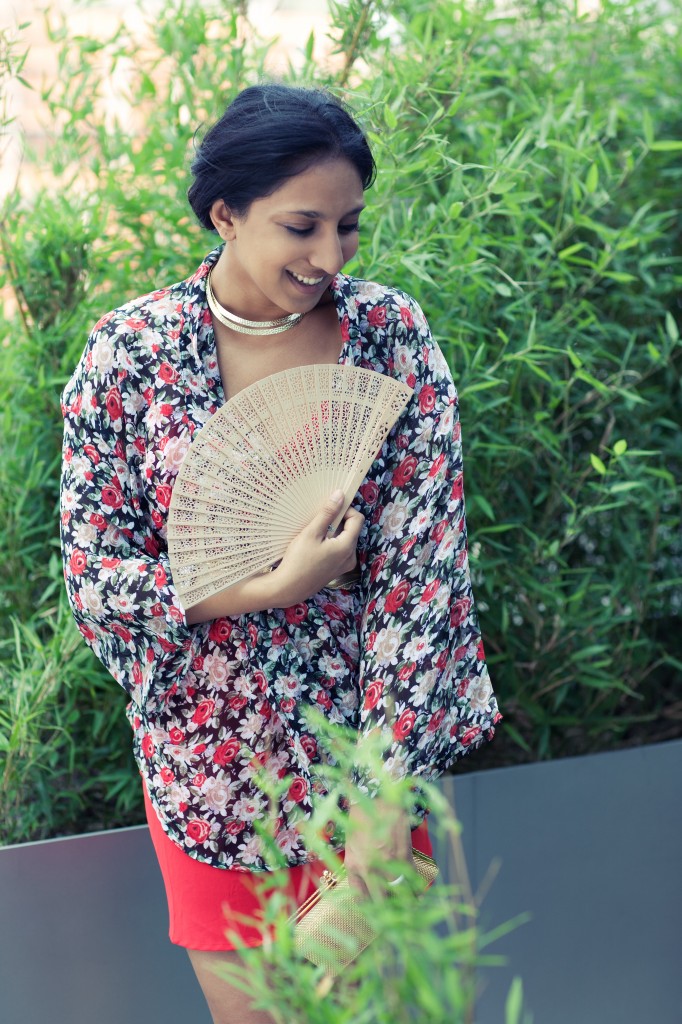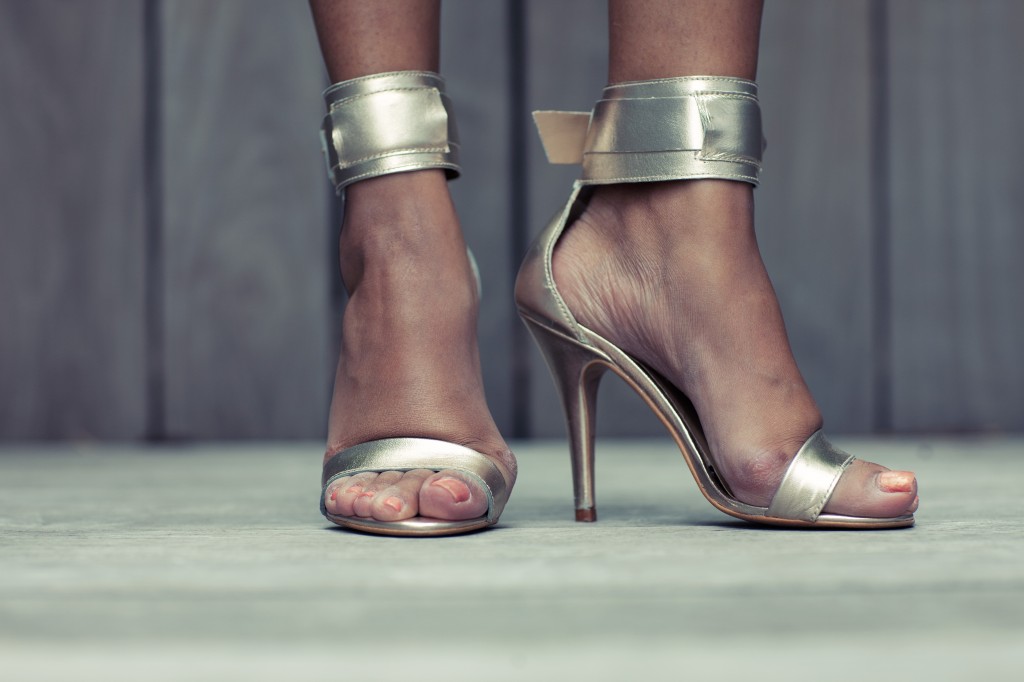 { 2 comments }