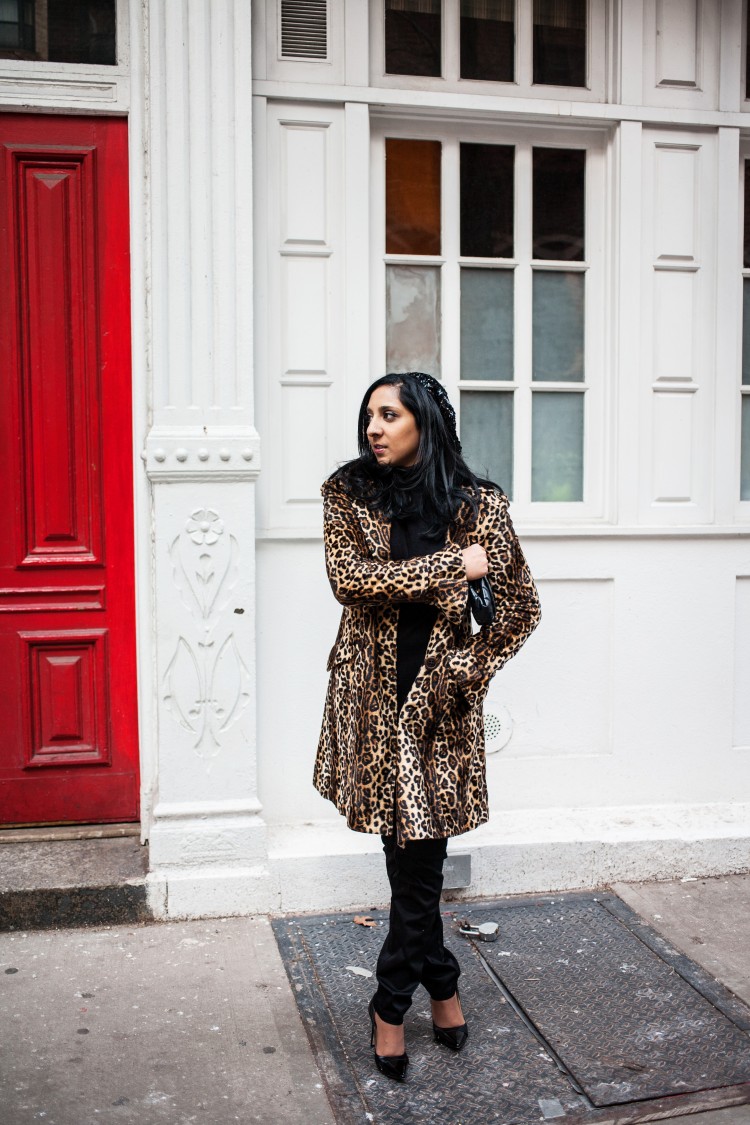 - Vintage coat (similar), French Connection sweater, Mango pants, vintage clutch, Send The Trend bracelets, Ivanka Trump heels, Rachel Zoe hat (similar) -
I used to be vehemently anti-print, when it came to my clothes.  I can't recall the reason, but I remember having visceral reactions to floral dresses in the spring, stripes in the summer, and leopard any time I saw it (and this was before the Jersey Shore / Jerseylicious phenomena).
I dipped my toe cautiously in the print pool, with a floral blouse from Zara (that was sadly worn to shreds).  It took me a few weeks between purchasing and wearing to don the subtly striped J.Crew blouse I picked up one afternoon.  But it was this Mango dress that turned me into a bona-fide print enthusiast.
I would have never worn this coat a few years ago.  Now, it's my favorite thing to pull out when the weather gets cool.  And it looks oh-so-chic when paired with all black and dark lips.  The beret – well, that's just my Francophile self trying to break out.
Photography by Lydia Hudgens