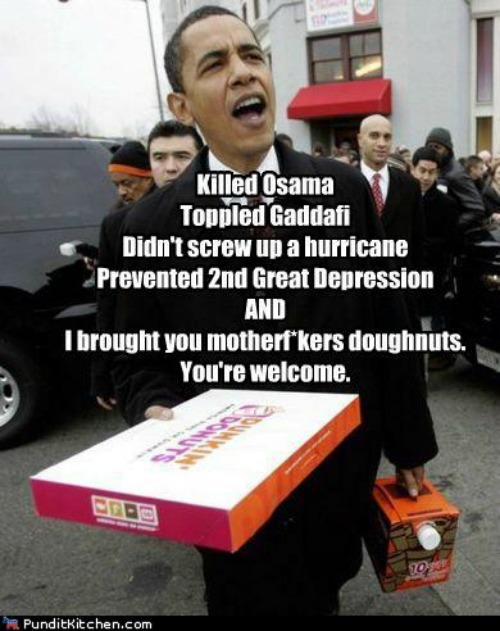 "I'm looking 10 brain cells every minute we watch this channel!"
"NOOOO!  I was watching to that!"
"I'm going to be livid if he wins."
"I love him.  Just love him."
These statements have been exchanged between my husband and myself multiple nights, parked in front of the TV (and usually watching bad reality TV).  Last night, however, it was just reality – Super Tuesday.  You know, the whole Republican presidential nomination…thing?  Anyone?
I am, admittedly, a massive politics nerd.  In 3rd grade, I threatened to move to India if Bush was re-elected, and came home in tears when Clinton lost in my elementary school election.  The lengthy Wednesday lunches my junior year of high school was spent debating the perils of a George W. Bush presidency with two close friends over a Domino's thin-crust pizza.  My junior year of college, I rebelled against my family and took up with the College Republicans (in my defense, I've always been a moderate and in liberal Seattle, moderate swung to the right).  My parents and I toasted Obama's election with multiple bottles of champagne.  And today, I curl up to my weeknight husband, Jon Stewart, when my actual husband travels during the week.
Yep, massive nerd.
With the world and our nation in the depressing state it's in (read Think and That Used To Be Us, if you don't believe me), I think it's even more crucial to be aware of the political climate today.  I'm embarrassed when I meet people who can't name all four Republican candidates (and yes, there are four).  And to be honest, it's a highly entertaining time in politics today – this GOP convention reads like a dramatic season of The Bachelorette (not a bad skit idea, SNL).  Here are my tips on getting engaged into politics:
Watch The Daily Show with Jon Stewart (Comedy Central, 11 pm EST/10 pm CST).  If you laugh your ass off, you're a liberal.  If you're insulted, you're a conservative.  Continue watching if you're entertained, and switch to Fox News if you're not.
Find a political blog whose headlines you can skim and get a clear idea of what's going on.  My favorite is CNN Political Ticker.
Find a commentator you like – and watch their show/listen to their podcast (most cable news channel shows have the audio podcast on iTunes for free).  The podcasts from Real Time with Bill Maher, Hardball with Chris Matthews, Meet the Press, and Left, Right & Center live next my embarrassingly large collection of 90's boy band music.
Talk about it.  I attribute my love of politics to my family, whose opinions I've been all too familiar with.  Many of my friendships were forged through volunteering for campaigns and political groups in school.  My husband is a fellow political junkie, and our date night conversations have lately been focused around the upcoming election.
And, to get the conversation started – who are you supporting this upcoming presidential election?  And WHY?
Me?  I'm wishing for the day that Jebediah Bartlett occupies the White House, accompanied by Leo McGarry and Josh Lyman (and if you can't get this reference, then I have no words).