It feels a bit selfish to be recounting a vacation as I'm on one.  Very selfish, in fact.  And for the record – I'm aware of just how lucky and blessed I am to travel so much.  But I envy all of you who dug into big Thanksgiving dinners.  The grass is always greener, etc.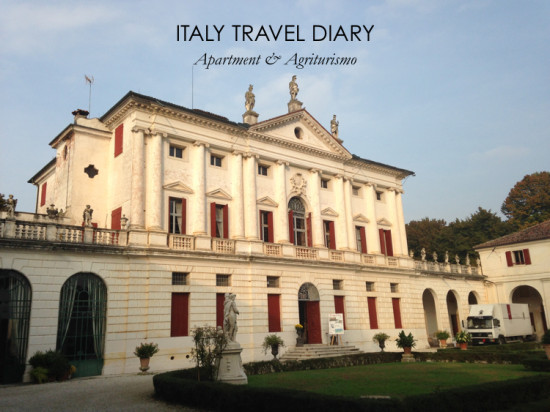 But I wanted to wrap up the Italy experience before diving into our Asian adventures.  The trip was a lovely contrast from our typical see-as-much-as-possible-go-go-go vacations.  We did enjoy some tours (prosecco tasting, for one), and the other major plan for this trip was to take a cooking class. The rest of the time – we lazed around and enjoyed our apartment rental.
Our apartment in a villa, that is.
I was firm on wanting to stay in Veneto (instead of Venice, even though it's only a 45 minute drive away).  Through HomeAway (one of my favorite travel rental websites), I discovered the Barchessa Apartment in the Ca' Marcello.  The pictures are fantastic, but staying there was even better.
Your own wing in an Italian villa?  It really doesn't get much better than that.  We did a lot of lounging around, and I stood outside gawking at the stunning property that we called home for a few days.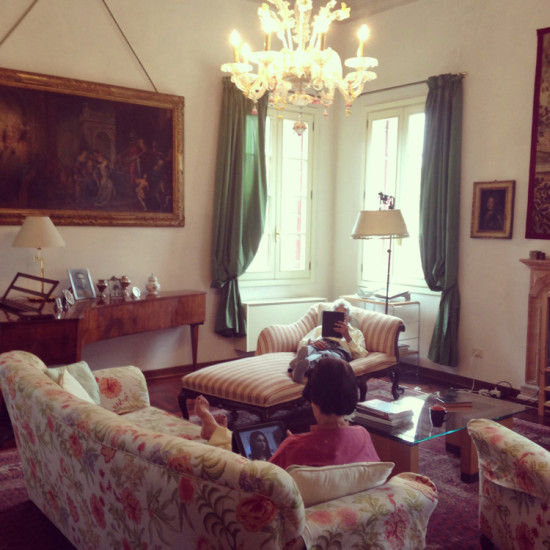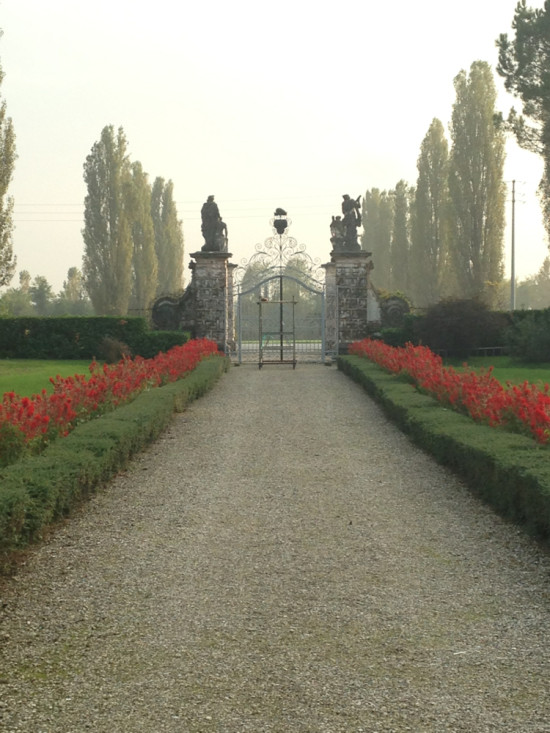 The Marcello family continues to maintain the property, and Count Jacopo (yes, a count!) helped us arrange everything – food waiting for us in our kitchen, two prepared meals for our stay (be warned – the portions are MASSIVE), and the cooking class we took in town.
Oh, the cooking class.  I still can't decide whether that or the prosecco tasting was my favorite.  Let's call it a tie.
{ 7 comments }