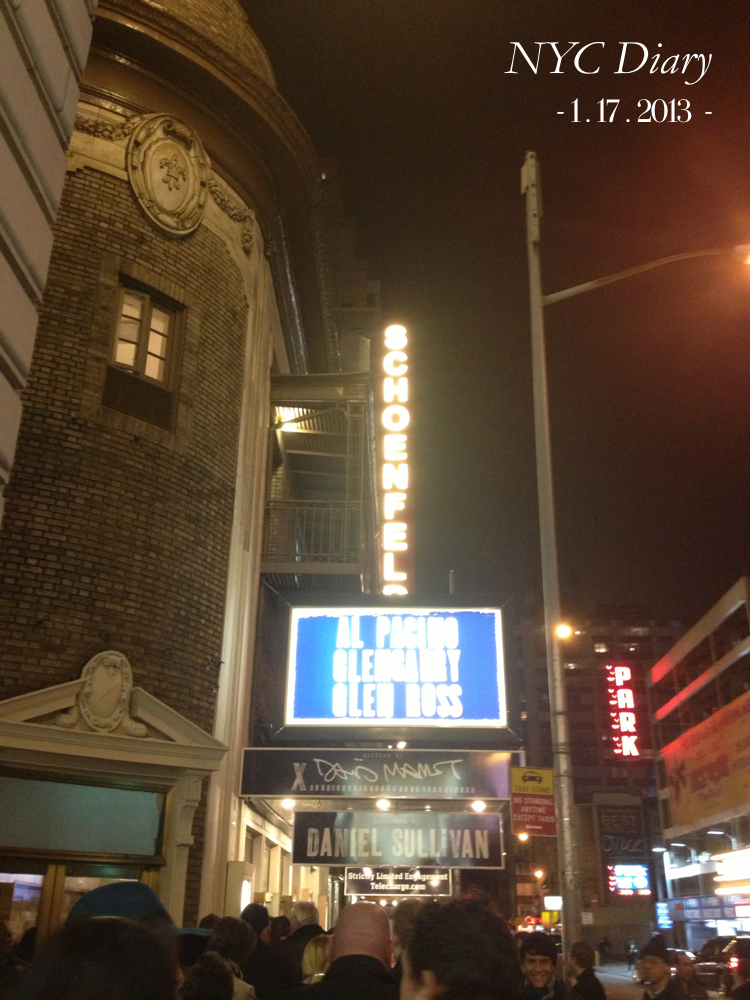 Living close to Times Square, most days, drives me crazy.  The tourists are everywhere, walking slowly.  Comedy show peddlers and random costumed characters are always in the way.  Most days, I hate it.
Living 10 minutes away from Broadway, however – that's one of the few perks, especially for bona fide theatre lovers like us.
I have yet to see a bad play in New York City, but it doesn't get much more epic than seeing Al Pacino in a Mamet play – Glengarry Glen Ross, specifically, at the historic Gerald Schoenfeld Theatre.  Pacino was rounded out by an excellent cast – Richard Schiff, Bobby Cannavale (who really stole the show, in all honesty), David Harbour, and John McGinley.  The casting director must have been an HBO/Aaron Sorkin fan, given the other roles of Bobby (Boardwalk Empire), Richard (The West Wing), and David (The Newsroom).  As my husband and I started our careers in sales, the film version of Glengarry Glen Ross was mandatory viewing – and happens to be one of our favorite movies.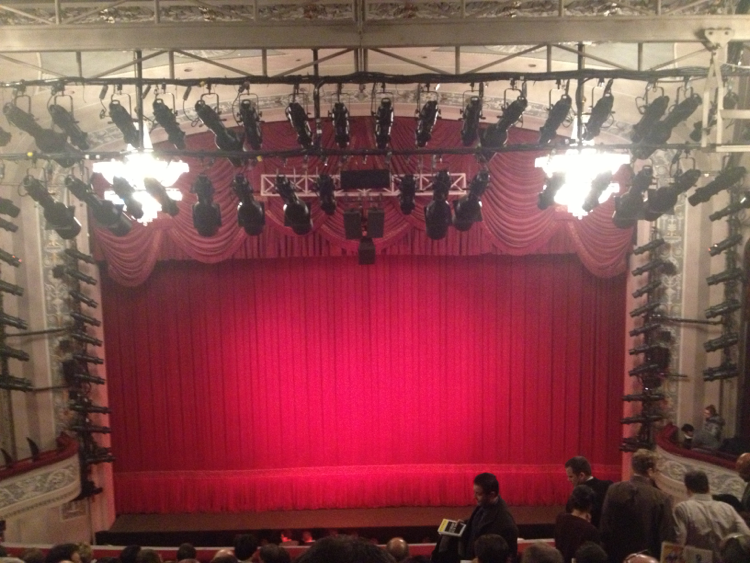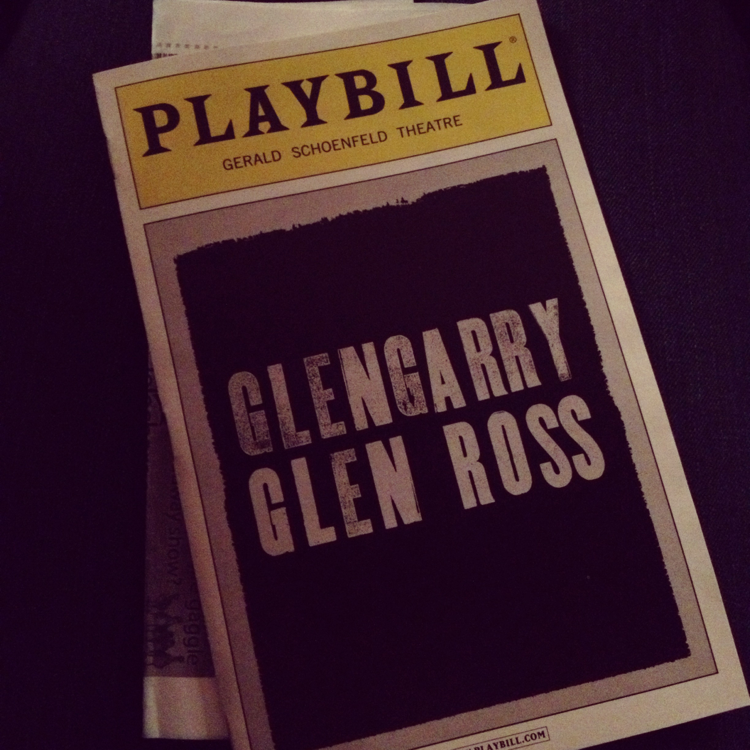 Save the row of loud douchebags sitting in front of us, it was a perfect night.  Broadway tip – catch a play at the end of its run.  And get seats at the end of the row.  And learn an obscure language so you can talk shit about annoying audience members behind their back.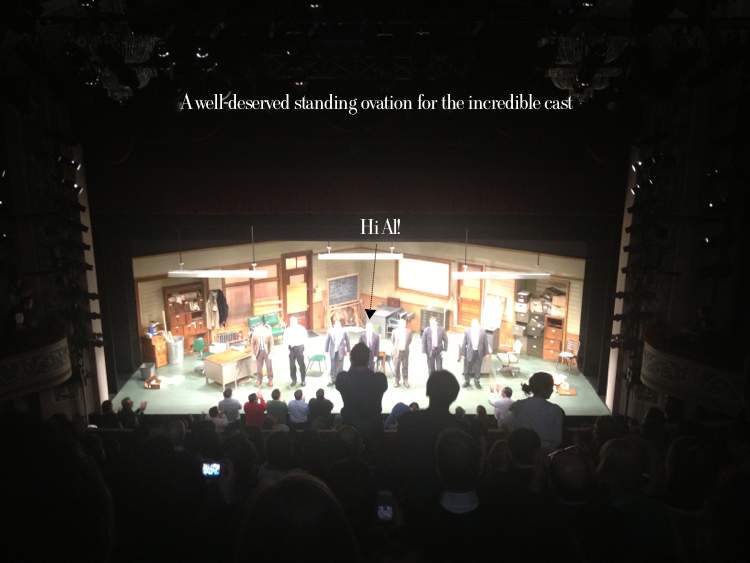 The perfect end to our Broadway date night?  Stopping for crepes on our way home at Cafe Jolie.  My husband got the savory Italian crepe, which I nibbled on as I sipped a carrot-apple-ginger juice.  If you're looking for a post show snack, head to 9th Avenue for a myriad of options and no crowds.