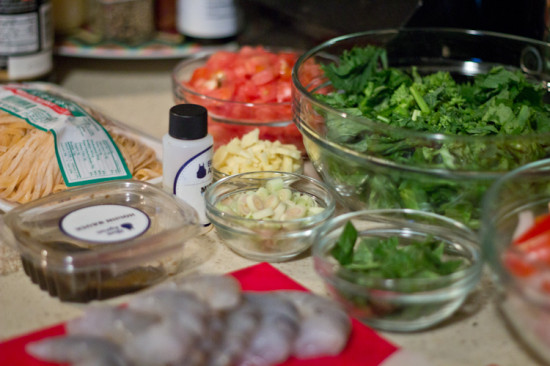 There's not much I dislike about having to travel often, but one of the few things is the lack of healthy eats on the road.
Sure, I make do with protein bars (all natural!), dehydrated greens, and my vitamins.  But my healthy starts of the day are often undone by indulgent business dinners – think multiple glasses of red wine, several dips in the bread basket, and dessert.
So naturally, by the time I'm home, I'm itching for healthy eats.  99% of the time, however, I'm too tired/lazy to plan meals and go purchase groceries.
Enter my new savior, Blue Apron Meals.
I first heard about the genius concept from my pal Felicia, who I trust in all things food and business.  She raved about it, and when the company generously offered to send me a week's trial, I was more than happy to try it out.
In a word – success.
Victoria and I took the same approach to our boxes (without consulting each other – just how it worked!) with preparing one meal per the instructions, and getting creative with the remaining ingredients.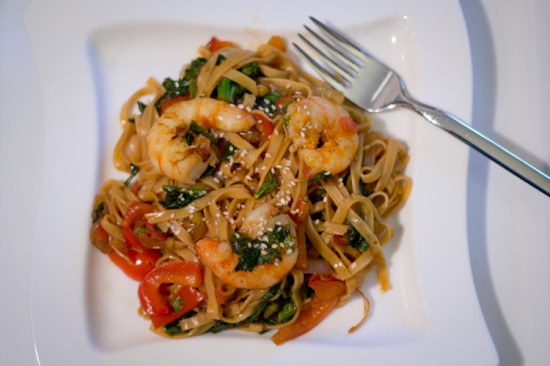 My nephew and I prepared the Asian roadside noodles together (adding the shrimp ourselves).  Hello, deliciousness.  This meal + a sci-fi flick (we watched Europa Report for the second time that week) made for the perfect night.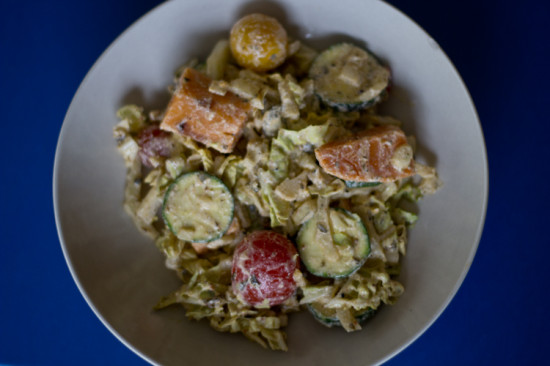 I used the rest of my ingredients (plus some of my father's secret Indian goodies) to make a satisfying salad for him, my husband, and myself.  Those guys are health-conscious foodies, and quickly devoured the salad.  So did I.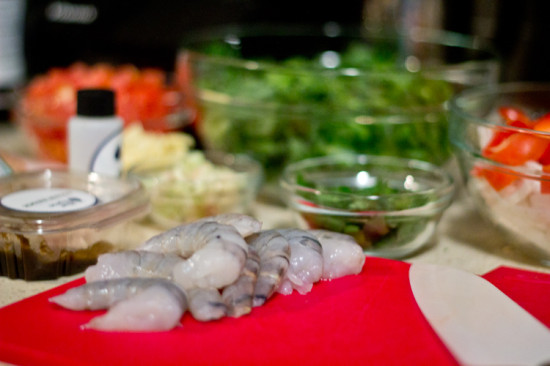 I personally loved the element of surprise that came with the box – I had no idea what I was getting, except that it was vegetarian.  Opening the box was a culinary birthday surprise, of sorts.  There's not much I don't like, so I was happy with all the ingredients and recipes.  The ingredients' quality is superb – everything was so fresh, pre-washed, and ready to be cooked.  I had more than enough of the ingredients to prepare each meal.  And I often had leftovers (score!)
With three more trips on deck this year, I'll certainly be placing Blue Apron orders for the week I arrive home (at less than $10 per person, per meal, it's a STEAL).  I'm looking forward to seeing what new foodie surprises await me – and getting my body back on a healthy track.
Disclosure – Blue Apron Meals generously gifted me with a week's supply of meals.  No additional compensation was given, and all opinions are 100% mine. I'm extremely selective about the brands I work with and would never give a positive review of a product that I wouldn't purchase myself.