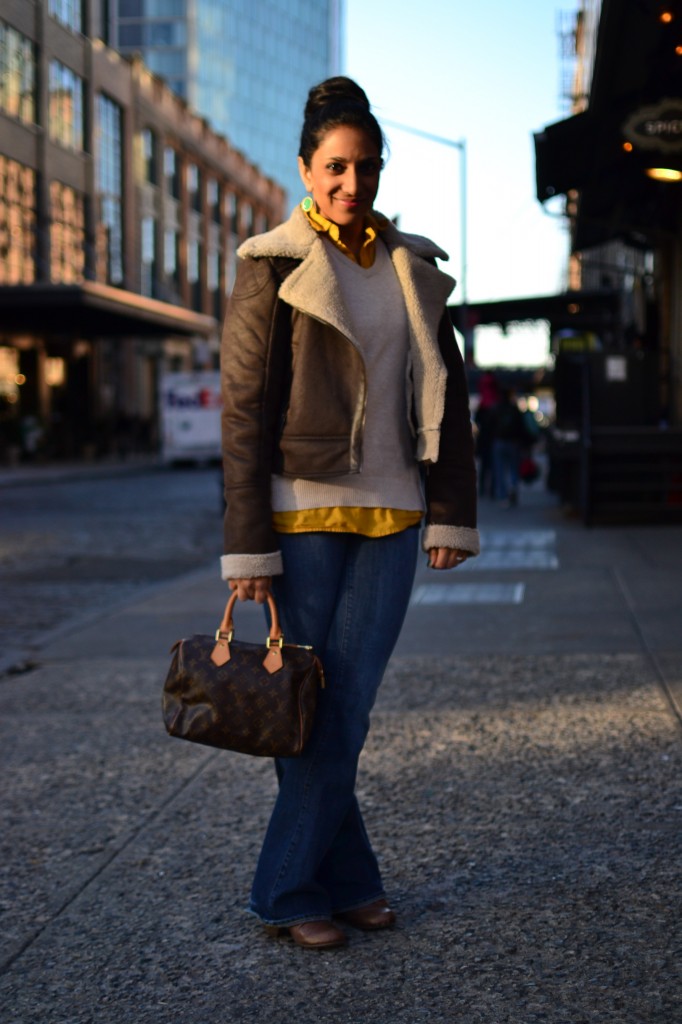 - Target coat and sweater, Anthropologie blouse, Citizens of Humanity jeans,
Louis Vuitton bag, Send The Trend earrings, shoes from DSW -
When it comes to neutral colors, I almost always opt for black.  The jacket (a steal at $15) finally shook me out of my standard black and into warm shades of brown and tan.  The mustard blouse, jade earrings, and pink lips add the perfect pops of color.  It was the ideal outfit for drinks at Soho House with Carolyn and Deanne, where we gabbed about fashion, our men's obsession with Jeremy Lin, Downton Abbey (re-watching the first two seasons with my husband), and real estate.  All in all, a perfect way to kick off the week.
I was over on Style Girlfriend yesterday, helping a reader plan a week's wardrobe for a business trip with 9 pieces.  Check it out – and let me know if you'd like to see posts like this (with women's clothes, obviously).