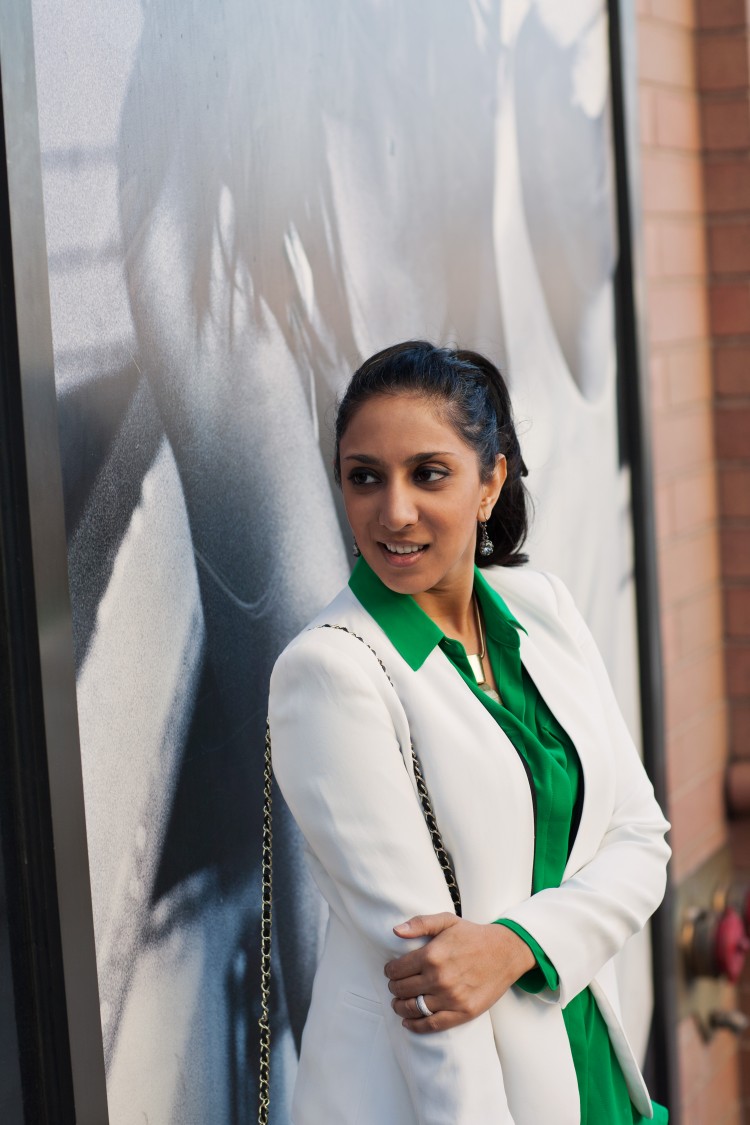 - Zara blazer (old), Joe Fresh blouse, DL 1961 jeans,
DIY flats, ASOS bag, BaubleBar earrings c/o, Adia Kibur necklace -
It's a twisted irony – when attending meetings and conferences in the male-dominated pharmaceutical industry, I exclusively opt for dresses and skirt suits.
When I'm working from home?  I revert to my childhood tomboy ways and live in jeans, the first shirt I reach for, and hair scraped back into a ponytail.  And since I received ot for Christmas from my husband, this awesome necktie necklace.
And when I'm saddled with the flu (like I am right now)?  Leggings and a sweater when I can manage it – otherwise, my seemingly inexhaustible supply of pajama pants, old t-shirts, and one of my husband's cozy sweaters.  I hope you've managed to stay healthy this winter!
What are your favorite trends to borrow from men?  I'd love to know!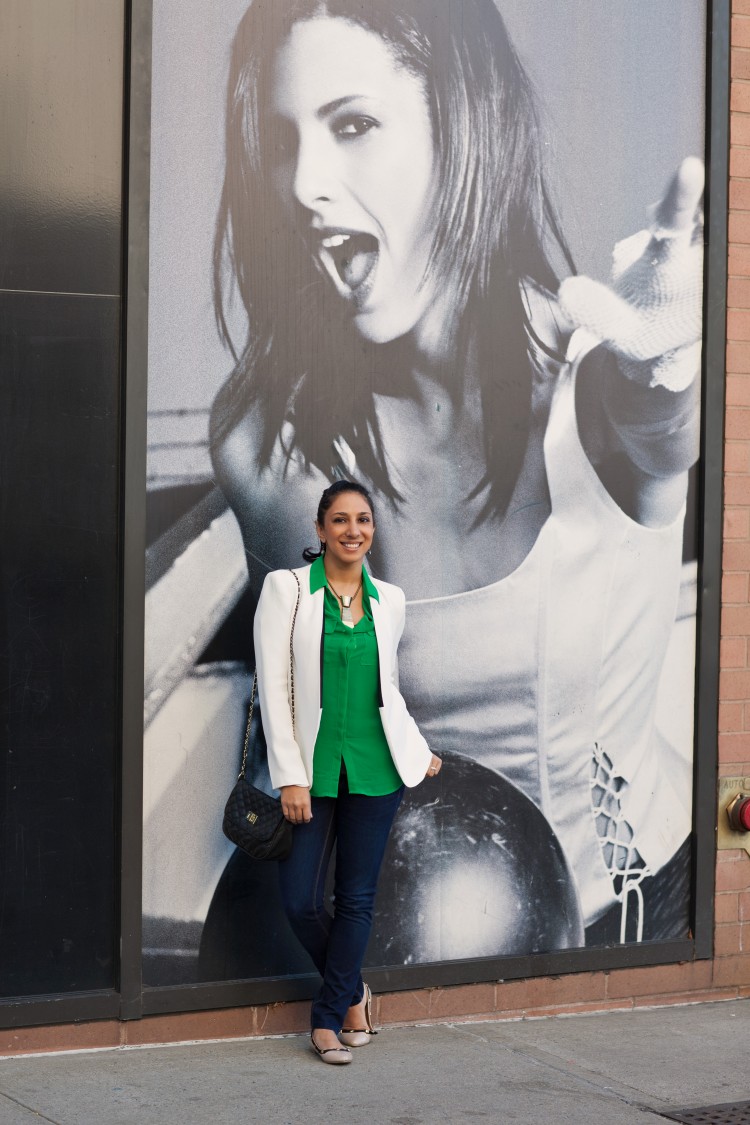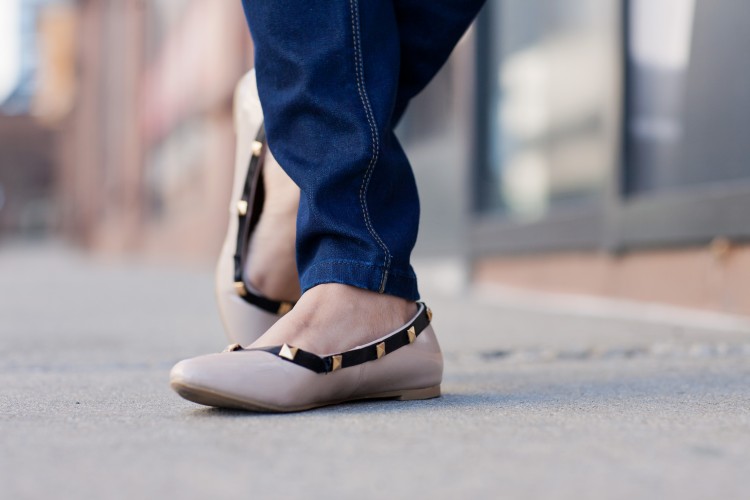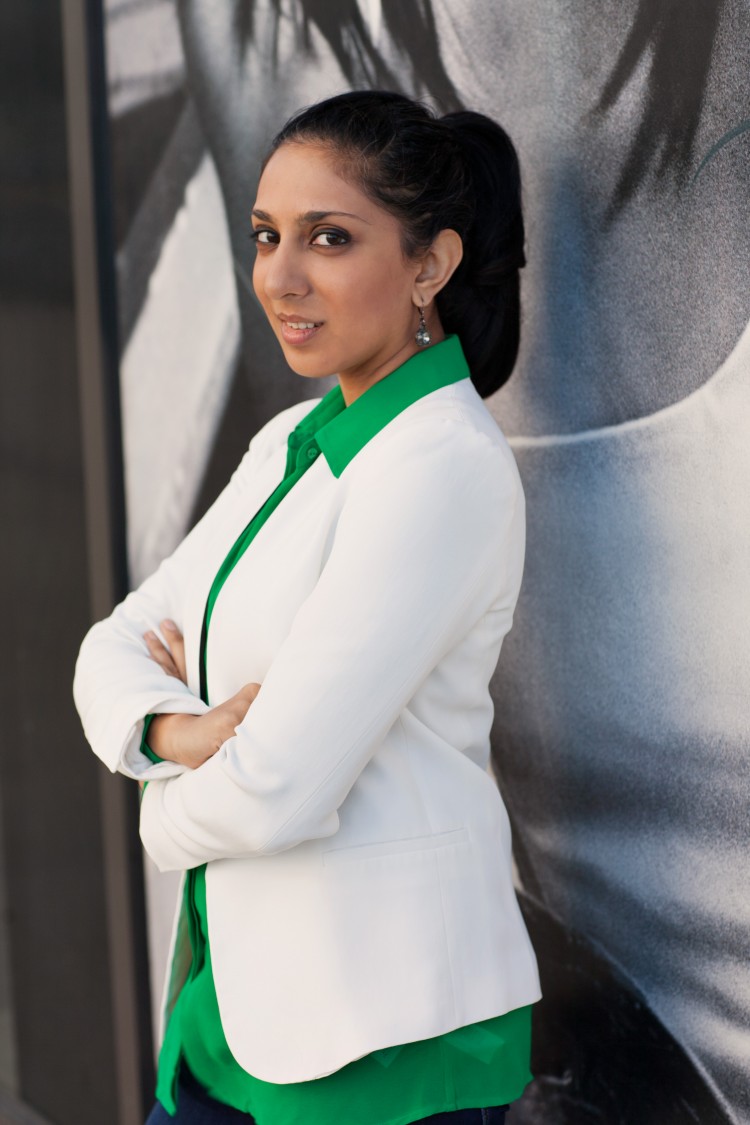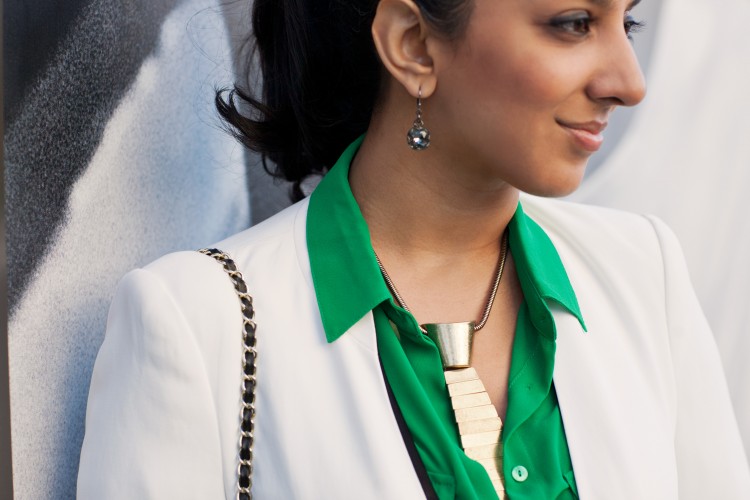 Photography by Lydia Hudgens