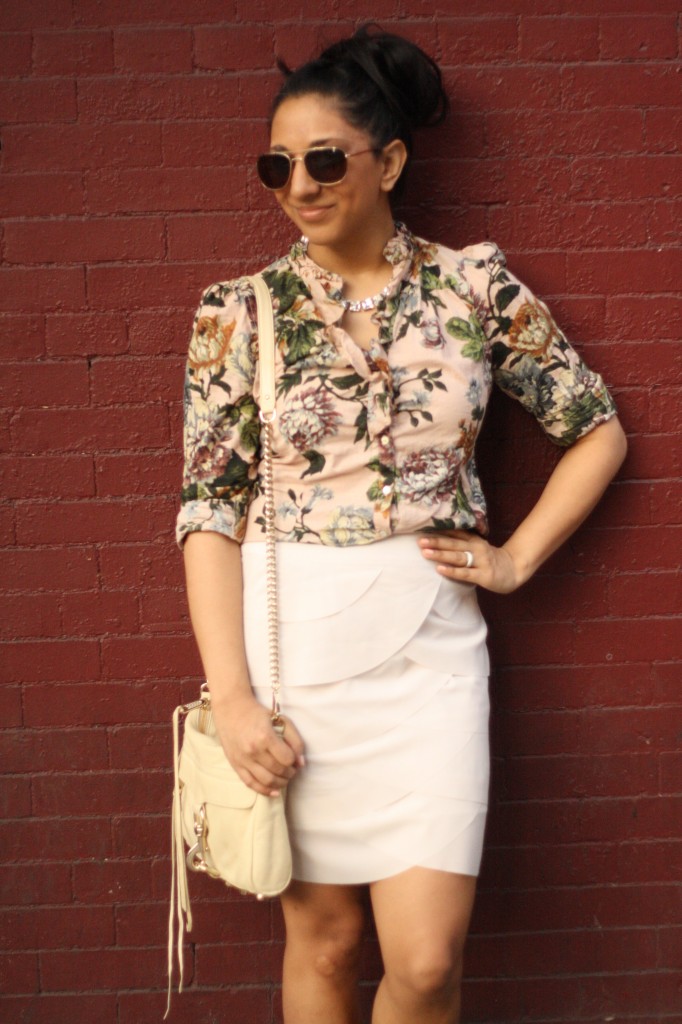 – Zara blouse, Forever 21 skirt, Delman flats,
Rebecca Minkoff purse, Ann Taylor necklace, Send The Trend sunglasses –
70 motherf&#*ing degrees.  Overjoyed by not having to wear any jacket, I reached for my springtime favorites in one of this season's hues and strutted outside, with husband in tow, for empanadas and outfit shots.  While I can't say the same for my hair (which lost a battle with the wind), I love this outfit – perfect for a late-afternoon walk while munching on a spicy chicken empanada (which, miraculously, I managed not to spill on my  skirt).
TGIF.  Is it just me, or have the past few weeks kicked everyone's arses?  How are you spending the weekend?  My husband and I are meeting up with friends, watching "Game Change" on HBO, working a new project of ours (stay tuned!), and hopefully hitting up the driving range (he's going on a boys weekend to the Masters next mont, and my pathetic golf game needs a lot of work).