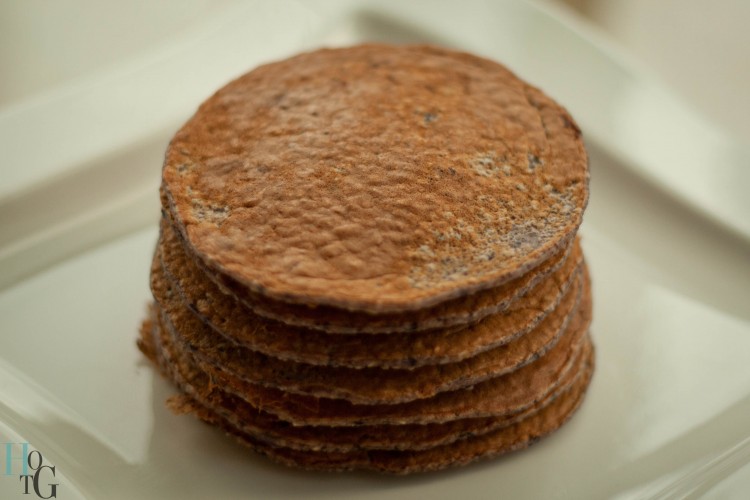 Also known as jetlag pancakes – which I whipped up at 6 am, an hour after I arrived home from the airport.
They're delicious, healthy (vegan!), and most importantly can be made with pantry and frozen items.
They also freeze well – make two batches on Sunday for a week's worth of breakfasts.
Blueberry Oatmeal Pancakes
makes 8 pancakes
Ingredients:
1 1/2 cups of old-fashioned oatmeal (cooked quinoa works well, too!)
1 cup coconut milk
1 teaspoon baking powder
2 chia eggs (1 chia egg is 3 tablespoons of warm water to 1 tablespoon chia seeds, ground,  Whisk together and let sit for 5-10 minutes)
1/2 teaspoon cinnamon
1/2 teaspoon nutmeg
1 cup blueberries
Directions:
1.  Heat milk until hot, and add oats
2.  Add remaining dry ingredients
3.  Fold in the egg to the oatmeal mixture.
4.  Add blueberries and blend mixture in food processor or using a hand blender until batter is smooth.
5.  Ladle 1/4 cup of batter onto a hot pan and cook until golden.