I've been working diligently on the official launch of Portavi Company (on track for August!).  And while the website and technology aspects are under development, I've been working with a lot of clients – undoubtedly, my favorite part of this business.  If you have a trip coming up, I would love to help you – and I'm giving readers a chance to do so for free.
To enter, you can do one of the following (but doing all will give you 4 entries!):
- Leave a comment below about an upcoming trip you have this summer
- Like Portavi Company on Facebook
- Follow Portavi Company on Twitter
- Follow Portavi Company on Pinterest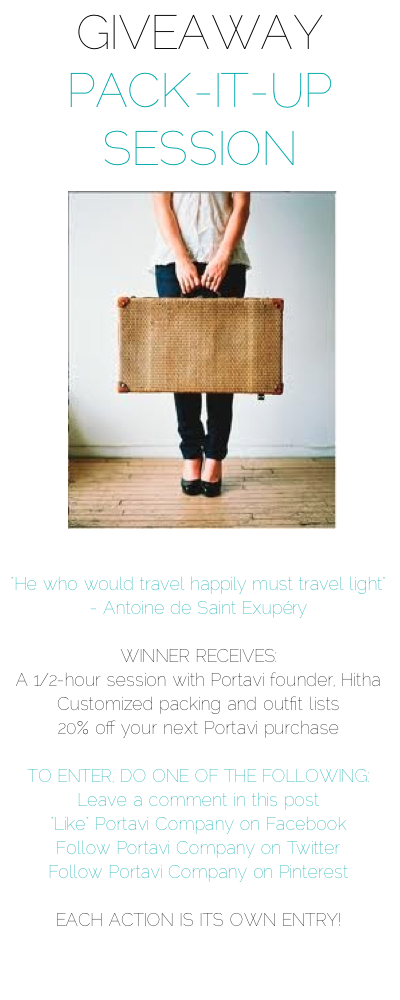 DON'T DELAY – GIVEAWAY ENDS JULY 5TH, 2012!
UPDATE – GIVEAWAY HAS BEEN CLOSED.  PHOEBE, YOU ARE THE WINNER!
{ 6 comments }